Year 6 Transition
Welcome to our Year 6 Transition page, where you can access resources and information about the transition from primary to secondary school. We recognise that the move from primary school to secondary school is a big one – often for parents and carers as much as for the students! Our extensive transition programme allows us to make the process a positive and exciting experience for our students. Trinity Academy Leeds began in 2021 with one Year 7 cohort so is uniquely placed to ensure a nurturing and supportive transition for every individual that joins us. We will do all we can to allow Year 6 students to gain a real insight into being a Trinity Academy Leeds student. Our positive links with primary schools in the local area and beyond, will allow us to create a seamless transition for your child ensuring that students entering Year 7 settle in quickly and with ease.
Transition Booklet
Our Transition Booklet is out now! Click to meet our TAL team, read about our uniform and much more.
View link
Who's Who?

Kat Cafferky
Principal
Welcome to our first ever transition page! As a new school, there are going to be a lot of 'firsts' for us all; most importantly you, our first ever year of students, the founding Year 7 students of Trinity Academy Leeds.
Read more
I cannot wait to meet you all in person, looking smart in your new uniforms on the first day of term. My promise to you is that myself and your teachers will give you the very best quality of education to support you in achieving your future goals; to University and beyond. In return, I ask that you give us your best from the very first day that you join us. Our academy motto is, 'Reach Higher, See Further, Shine Brighter' which means that we have the highest expectations about what you can all achieve with us. I am looking forward to welcoming our first year group of shining stars in September. Please continue to check our website for further information about the transition process.

Mrs Hannah Collins
Vice Principal
I am Mrs Collins, Vice Principal of TAL and I am very much looking forward to meeting you on your first day and supporting you throughout your time at Secondary School.
Read more
My job is to ensure that you enjoy the very best possible educational experience and love learning with us. I can't wait to see you enjoying Science in our brand new labs, performing in our Drama Studio and playing sport on our huge 3G pitch; there are so many exciting opportunities ahead for you all. To make an excellent first impression, I am looking for polite, enthusiastic and hardworking new students. All I ask is that you try your very best each and every day and if you do, success and rewards will soon come your way. See you soon, Year 7!
Mr Richard Gouland
Assistant Principal
A warm welcome to all students starting at Trinity Academy Leeds. I am looking forward to meeting you all and helping you settle into our brand-new school.
Read more
My job is to ensure our school remains a calm and safe place for students to learn each day. Alongside making sure all students meet our high expectations, I will also support students to achieve excellent attendance. At the very start of our journey together, I look for students who are showing Empathy, Honesty, Respect and Responsibility. These core values are what makes a fantastic student.

Mr Oliver Harrison
Leader of Inclusion (SENDCo)
My name is Mr Harrison and my job is to make sure there is nothing that stops you from learning while you are at school.
Read more
You might need a special piece of equipment to help you learn, or you might need extra help to get organised, or you might just need a bit of extra help in lessons. It's my job to make sure you get that help and can achieve your best while you are at Trinity Academy Leeds.
Ms Kim Kay
Head of Year 7, Teacher of History
I am exceptionally excited to welcome each and every one of you
Read more
A very warm welcome to Trinity Academy Leeds.
Our transition webpage is a resource designed to help you answer any questions you have about starting your academic journey with us in September. My name is Ms Kay and I will be your Head of Year during your time at Trinity Academy Leeds.
I am exceptionally excited to welcome each and every one of you to our very special, academic community. In my role, I will support you to be the very best version of yourself and ensure that you are fulfilling our academy vision to; reach higher, see further and shine brighter. I look forward to welcoming you all to the academy in September!
Wellbeing
Helpful Links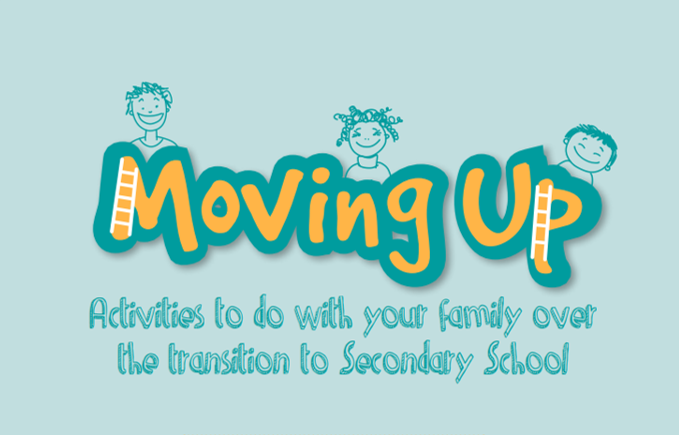 Manchester Health Academy
Check out this activity booklet that you can complete with your family as you prepare for your transition to secondary School
View link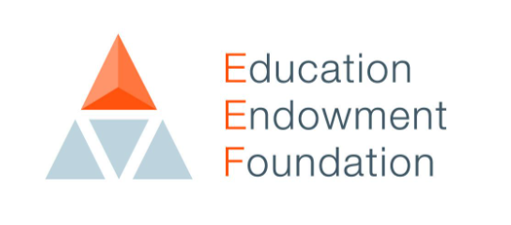 Education Endowment Foundation
Click to read the Education Endowment Foundation's 7 top tips to support reading at home translations
View link
Key information
Curriculum Overview
Students have a 25 hour week and study a mixture of Maths, English, Science, Spanish, Geography, History, PD, Art, Drama, Music, Technology, Computing and PE. Through this journey they can expect to be introduced to many different ideas, disciplines and opportunities to flourish and progress, to build skills, knowledge and experience, finding their areas of interests whilst addressing the core skills they need to be successful.
School Site
It's been incredible to see our Leeds school become a reality so quickly. It won't be long before the floors are poured & we can start to climb the stairs. If you'd like to see the building process from concept to concrete, keep an eye on this page. We can't wait to see the finished result and start inspiring pupils in 2021!
TAL Prospectus
Take a look at our prospectus to read about all things TAL. Hear about our Trinity Multi Academy Trust, core values, our Broad and balanced curriculum and much more.
Term Dates
Take a look at our term dates and get a feel for what your year ahead will look like.
Latest News
Have you seen our news section? It's a great way to keep updated with all things TAL. From new team members to competitions for Year 6 pupils & much more.