New Choice for Secondary Education in Leeds
A BRAND NEW secondary school, Trinity Academy Leeds, is now open with Year 7 and Year 8 cohorts; 480 purple stars. We are part of the Trinity Multi-Academy Trust, and have a strong focus on academic achievement and amazing experiences. Our specialism is Voice, where we help young people to develop, feel empowered and grow in confidence.
If you'd like any more information regarding your Year 7 place, please email us! We'd love to have a chat contactus@leeds.trinitymat.org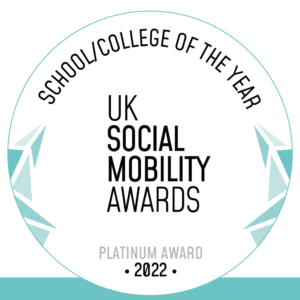 UK Social Mobility Awards – winners!
We are incredibly pleased to have won the Uk Social Mobility Awards, School/ College of the year.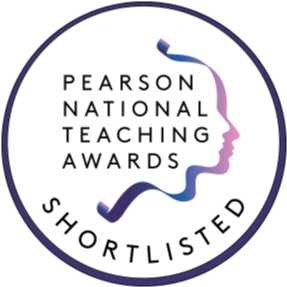 Pearson National Teaching Award – Shortlisted!
We are delighted to announce that our very own Kim Kay has been shortlisted for a Pearson National Teaching Award, further details to follow.
Trinity MAT secondary schools consistently achieve academic results which place them in the top 10% of highest performing schools in the country
Michael Gosling, CEO Trinity MAT
At Trinity Academy Leeds every young person will benefit from outstanding teaching, meaningful pastoral care and an inspirational curriculum.
Kat Cafferky, Principal
We are incredibly proud of our founding cohort and we are looking forward to welcoming our next year group of shining stars into our TAL family!
Welcome to Trinity Academy Leeds!
Trinity Academy Leeds (TAL) opened its doors in the September of 2021 to 240 founding students. A brand-new school with a powerful vision, to provide a world class educational experience for the young people of east Leeds and across the city.
Trinity Academy Leeds sets incredibly high standards for academic success, behaviour and co-curricular participation. We were recently described by the Yorkshire Evening Post as 'A Private School, without the fees' (December 2021). All of our students are expected to work hard, have impeccable manners and attendance, and demonstrate our core values of Empathy, Honesty, Respect and Responsibility. As a school we expect a lot from our young people, because we give a lot to our young people in return.
In addition to their strong diet of academic subjects, all 240 of our students take part in an extensive co-curricular programme, and have a wide range of opportunities in the arts and sport. Furthermore, every young person at our school is supported to grow and develop their character alongside their academic studies through our character curriculum, The Build. Our young people are also supported with powerful, industry-based careers experience from Year 7 through our careers programme, Empower.
Joining Trinity Academy Leeds is joining a very special community, where all students are given a Voice, our specialism, and challenged to be their best, supported to achieve their dreams. Our vision is that all our young people leave school possessing the knowledge, habits, values and ambition to achieve their aspirations and goals and ready for further education and successful futures.
If you are considering Trinity Academy Leeds as the next step in your child's education, I would encourage you to look through the information on this website or get in touch with us via the contact us tab.
Thank you for your interest, stay safe and well.