Welcome to number 10 in my series of blogs! Time really does fly and before long we will be opening the doors of our brand-new school to our first ever Year 7 cohort. I hope that you have all had a fantastic holiday and are back feeling refreshed and working hard in what will be your last term of Primary School!
TALia on her travels
Thank you to all our new students who took part in our latest Easter Challenge involving the Performing Arts. It was great to see your entries and obvious talents, and just as lovely to see your smiling faces when your prize was delivered to your door!
The Site
On a very sunny day in Leeds last week, an overly excited group of teachers took to the site, the founding staff team at TAL! It was a privilege to meet 'mask to mask' such dedicated and passionate subject experts and to show off the wonderful progress, large and light filled classrooms, and all the thoughtful design features that make up our school.
TAL Maths Challenge!
Our next challenge has been set by our Curriculum Leader for Maths, Mr Weston. He is extremely excited to see your creative attempts. Please send your entries to the usual address and he will choose three winners to receive a Maths related prize. Your challenge entry should include your calculations and final destination – you might want to include some illustrations or even a map, the more creative the better!
If five million one-pound coins are laid edge to edge starting at the site of Trinity Academy Leeds and heading south, how far will they reach?
Look out for …
We are delighted to be able to gift each one of our new students with their very own school bag as part of your smart and stylish uniform courtesy of our contractors, Galliford Try. We will be handing these out at TAL Induction Camp which takes place during the first three days of the new term. More details about our uniform can be found in the TAL Student Handbook that we will be emailing to all families shortly!
All About Me
It has been great to find out so much about our new Year 7 students, especially all the things that you are most looking forward to taking part in at Trinity Academy Leeds when you join! Please do remember to send us back your form, we will use this information to ensure that you have a smooth transition.
Jasmine: 'I am looking forward to the new challenges of being in secondary school.  I really like drama and singing so I am excited to see the brand-new rooms for Performing Arts lessons.  I can't wait to do practical Science lessons! I'd also really like to be a founding member of the Trinity Academy School Council and help to shape the school.'
Dream team!
I already know that we have many sports mad students joining us and this makes me thrilled to introduce the talented twosome that make up our P.E. Faculty at TAL. Their passion and dedication, combined with our fantastic facilities, will lead to an incredible sports provision for all. In addition to being a P.E. teacher, Miss Elliot is also your Head of Year and cannot wait to start getting to know and support each and every one of you…
Miss Elliot says "Hello"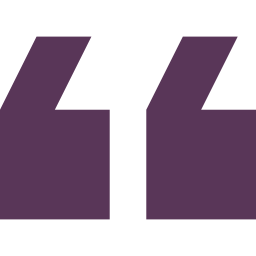 Congratulations and welcome to our Trinity Leeds founding cohort! My name is Miss Elliot, your Head of Year and also, for many of you, your P.E. teacher. I am absolutely delighted to have the opportunity to work closely with you all and get to know you individually. I am here to support you through your transition to Secondary School and beyond; to help you become outstanding members of our school and local community and to help you develop the tools you need to flourish at Trinity Academy Leeds. My expectations are high and unwavering. I expect you to always demonstrate our Core Values of Empathy, Honesty, Respect and Responsibility and to be on time and on task every single day. We are all responsible for making our school a welcoming and safe place and you will never see me without a smile on my face and I will always be there to lend an ear. My favourite sport is football, you will be sure to see me doing the odd set of kick-ups at break time. I look forward to seeing you in September and encouraging you to 'Reach Higher, See Further, Shine Brighter.'
Meet Mr Lisgo …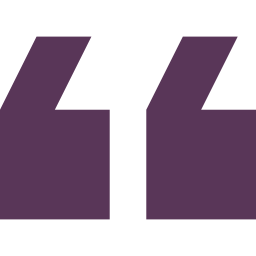 I feel very privileged to have been appointed as a founding member of staff at Trinity Academy Leeds.
I will be joining the Academy as the Subject Coordinator for Physical Education. My previous employment at two schools in East Leeds, cultivated a deep affection for the community that our Academy will serve. This passion for LS9 and the surrounding areas, is my key motivation for wanting to provide all students with opportunities to 'Reach Higher, See Further and Shine Brighter'.
Whilst driving around the area over the past few months, I have regularly deviated from York Road to appreciate the rapid developments of the new Academy site on Torre Road. The Architect's impressions and plans clearly show how amazing our sports facilities are going to be- from the 4G Football pitch, to the Sports Hall and state of the art Fitness Suite, I am in no doubt that our facilities will bring about not only excitement from our students, but success: I cannot wait to watch our students making use of these.
I am very proud to call Leeds my home. Having lived here for over a decade, I appreciate every aspect this vibrant city has to offer: from its spirited atmosphere created in the city centre, the rolling hills and astounding landscapes, to of course, the sporting prowess of our sports teams and sportspeople: 'Marching on Together' and putting 'Side before Self' are emotive slogans which definitely resonate with me.
As a result of being remarkably proud of the City's sports teams and sportspeople, relationships between Trinity Academy Leeds and the Leeds Rhinos Foundation, Leeds United Foundation and City of Leeds Basketball, have already been forged- all of which will support an exceptional curriculum offering and extra-curricular programme: for all! This is an aspect of my new role I am particularly excited about: allowing all pupils the opportunity to thrive, excel and ultimately grow a passion for a variety of sports that we will offer.
Prior to my Teaching career, I was a dedicated runner. This determination, passion and focus allowed me the opportunity to compete Internationally in European Championships and the Commonwealth Games.
September cannot come quick enough – our Physical Education department will be fully prepared and eagerly awaiting your arrival.
Thank you for reading my 10th blog! 
Many thanks,
Kat Cafferky