Welcome to number 7 in my series of blogs! It has been another busy and productive month on and off site for everyone involved in the creation of our new school. Thank you again for your positivity and continued support as we hurtle towards opening! I am currently sourcing some very special 'Founding Team' badges for our students and staff to wear with pride at the start of a very special and important first academic year.
This is me!
Thank you to all of our families who entered our latest challenge, perhaps my favourite yet. I have really enjoyed seeing your smiling faces and creative artwork. All entrants will receive a special little something in the post to ward away those lock-down blues!
The Site
It's February already, Easter Eggs are in the shops, but still the snow lingers! This has not affected our building team who have battled through the elements to ensure that the roof of our building is fitted and secured. Some of the team visited the site last week and we were able to climb up to the third floor and capture the fantastic views across the city. There has also been a lot of rainfall which our building team have worked hard to drain; sadly, we do not have an outdoor swimming pool for those who have enquired! Please check out the drone footage that gets updated regularly on our website for a fuller picture of the progress.
Challenge
At TAL, we will be encouraging every student to be involved in a physical activity. We can't wait to see you practising your skills in our brandnew facilities! For this challenge, we would like you to tell us what your favourite sport or activity is and why. Even better, send us a picture of you in action or a drawing that represents your activity or sport. All entries will receive a sports themed prize.
Year 6 Transition
As March 1st draws ever closer, we have started to add some key information about our transition process to our Year 6 Transition page on our website. Check out the handy checklist that we have created for students to the right and head to our website to download your own copy! I have also been busy designing the School Planner and creating a Parent's Handbook that will be sent to all our TAL families.
Check out our Year 6 Transition page here!
TAL Team!
We have been very busy with recruiting our #TALstars to our Trinity Academy Leeds team. This includes the appointment of a governing body to support and guide our growth. I am feeling very lucky to have such an interesting, experienced and successful team of people to work with and the excitement was palpable during our first meeting last week. Our Chair of Governors, Tim White, is delighted to take up the post and introduce himself to our families…
Tim White | Chair of Governors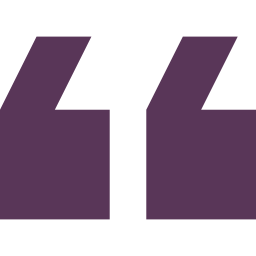 The prospect of joining such a wonderful team with the chance of making a real difference to the lives of our pupils and the city of Leeds, was too good an opportunity to miss. I have always had strong links to the city, having joined Radio Aire as a trainee, becoming the youngest ever Sports Editor, and latterly Head of News at one of the biggest radio stations in the UK. After establishing The Tim White Media Consultancy in 1999, I was able to expand my interest in, and love of, training. Here in Leeds, I lectured for over a decade for the University of Leeds on its BA Broadcast Journalism course, which at the time was the top rated course of its type in the UK.  I am proud to see so many of my former students playing a prominent role in various areas of the media today.
One of my daughters was educated in the Trinity MAT group, and the unique arts provision enabled her to progress to full-time professional training. I have also trained many private clients such as Directors, Executives and politicians, while also supplying courses for public services and charities.  In addition, I have developed strong links with eastern Europe since first working with the world renowned Mohyla Academy (NaUKMA) in Ukraine in 2004. This has led to me becoming an expert on Ukrainian matters, frequently being quoted in Ukraine media.  I've also produced 3 video documentaries, including the 2017 feature "Nothing But Lies – Fighting Fake News". Almost all major media organisations in the UK have used my reporting skills at some point, including ITV, Sky News, Sky Sports, (Channel)FIVE, BBC and TalkSPORT.
Spotlight on…
Another important role that we have secured is the role of SENDCO at TAL. This role is key in ensuring that students who may be joining us with additional needs are fully supported and happy at school. I am thrilled that we have secured Oliver Harrison, who currently works at a highly successful school within our MAT and brings a wealth of experience to the position. Oliver is already working with our feeder Primary Schools to ensure that all learners experience a smooth transition to our academy…
Oliver Harrison | SENDCO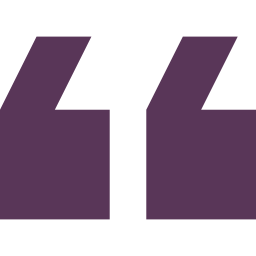 I'm excited to be joining the team at Trinity Academy Leeds in September. I am currently SENCO at Trinity Academy Cathedral in Wakefield. I've worked for the Trinity MAT for over 8 years now and have seen first-hand the positive impact it has had on young people's lives for many years and feel privileged to be able to continue to be part of the MAT at Trinity Academy Leeds. I've lived in Leeds for nearly 20 years and have been a teacher for 14 of those. After working in schools in Hull, Bradford, Halifax and Wakefield it feels great to complete my educational Tour de Yorkshire and be given such a great opportunity to give something back to the city that has given so much to me during that time.
I'm passionate about ensuring that every student gets the best opportunity they can to succeed no matter what their starting point is or what additional barriers they may face in their learning journey. I'm looking forward to being part of a great team of people, creating an inclusive school experience, where each student is recognised as unique, with individual strengths, needs and aspirations and where students and staff can learn from the diversity of those around them. I can't wait to meet our first cohort of Year 7 students and their families in September and help support them towards becoming independent and ambitious young adults. Outside of work I love running, particularly on the seemingly endless trails around Leeds. It's a great way to explore some of the beautiful sights the Yorkshire countryside has to offer and a very effective way to put my infamously poor sense of direction and novice navigational skills to the test.
Thank you for reading my seventh blog! 
Many thanks,
Kat Cafferky