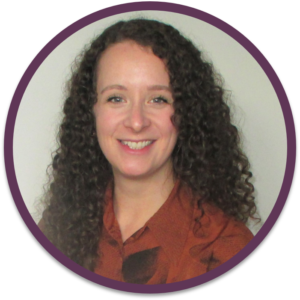 Spotlight on…
Rebecca Goult | Curriculum Leader Humanities
I am overjoyed to be taking on the role of Curriculum Leader for Humanities at Trinity Academy Leeds in September. It has been brilliant to be kept up to date on how the construction of the academy is going via Twitter; I can't wait to see the finished product and for the first cohort of Year 7s walk over the threshold in just a few short months. Having worked in East London for the last six years it feels absolutely wonderful to be returning to my hometown of Leeds.
I joined the Humanities department of my previous school, Mossbourne Victoria Park Academy (another start-up academy) in 2015. The academy, at the time of my appointment, only had years 7 and 8. It was a real privilege to have the experience of teaching students all the way through to year 11 in the roles of Head of Year 7 and, subsequently, Head of History. Our department achieved incredible results and progress for students as well as inspiring a passion for the Humanities. I am therefore looking forward, with relish, to everything the experience of working in another start-up academy will bring. While I am new to the Trinity MAT, the ethos of collaboration, community and care is something which clearly shines through in every interaction with growing staff body of Trinity Academy Leeds and a movement that I am so looking forward to being an active part of.
While my personal subject specialism and passion is History, I firmly believe in the importance of the study of all Humanities subjects in order to create well-rounded, inquisitive, analytical and independent students. On a basic level, the study of Humanities is the study of society; 85% of the world's population identify with a religion, Geography explains the world around us and History provides an understanding of the society we live in today. Giving students at Trinity Academy Leeds  a critical insight into these key areas, will embed the skills and the knowledge to form opinions on innumerable topics; from government policy, to climate change, to the significance of the statues that we have in Leeds City Centre.
Outside of work I am a committed runner and I am eagerly anticipating returning to the Yorkshire hills. I am also a massive fan of all aspects of musical theatre and am thoroughly looking forward to channelling this through the academy's Performing Arts specialism.