Welcome to edition number 9 of my Principal's Blog. As you will know, Trinity Academy Leeds specialises in the Performing Arts and I am dedicating this whole issue to all things Arts related. At TAL we believe in the power of a broad and balanced curriculum and all our Year 7 students will study Drama, Dance, Music and Art as separate subjects on their timetable. There will also be lots of opportunity within and beyond the academy day to take part in exciting co-curricular and enrichment activities centred around the Performing Arts. I am already looking forward to our first ever TAL performance, I hope that you will be in it!
TAL Challenge!
Yes, you guessed it … this month's challenge is Arts related! To enter you simply need to email us explaining which is your favourite subject within the Arts curriculum and why. Even better, send us an image of your work or your achievements! You can choose from Dance, Music, Drama, Art, Textiles, Craft and Singing…the list goes on. We cannot wait to see how creative and talented our new students are, and we promise to support and challenge you with these skills further throughout your time with us.
Thank you to those of you who entered our last TAL Challenge, we loved reading your entries and can't wait to induct you into our brand-new library. I hope that you are all enjoying your prize! I now challenge you to try something different, perhaps a playscript or poetry book, we will have lots of these for you to choose from at school.
Leeds Academy of Performing Arts

We have recently written to all students offering a place on our exciting co-curricular programme which runs weekly at TAL. To take up a place in our academy, you must be passionate about the Performing Arts and Musical Theatre in particular. Our academy runs a two-hour, weekly session, free of charge for all budding performers, leading to exciting showcases and performances in Dance, Drama, Music and Voice. We already have some fantastic partners and industry standard performers who are keen to be involved and start inspiring the next generation of artist in our city. To secure your place, just let us know on your 'All About Me' form that was emailed to all families last week.
TAL Team Talent
Many of our TAL team have a love for the Arts and are keen to support and contribute to our co-curricular programme, Involve, helping to nurture self-confidence, creativity, and confidence. A talented group of teachers await you! Discover our staff team's talent here!
Tuition
We are delighted to announce that we will be offering all our students the opportunity to participate in Music Tuition workshops and lessons. In our first year we will be offering tuition in Voice, Drums, Guitar and Piano/Keyboard. We cannot wait to see how much progress you will make and how much enjoyment you will take in learning a new instrument! Again, just let us know through your 'All About Me' form if you are interested in this opportunity.
Partners
We have already formed exciting partners within the city who are keen to come in and work alongside our staff and students. We are also incredibly lucky to be the sister school of Trinity Academy Cathedral, the home of CAPA Juniors, a nationally recognised Performing Arts pathway. We will work closely with our MAT colleagues to develop our curriculum, co-curricular offer, and partnerships to make sure that our TAL students receive the same standard of excellence within the arts.
Curriculum Tutor: Music
Are you a talented musician, looking for experience within a forward thinking, vibrant, inner city school setting? We are looking to recruit a Music Curriculum Tutor to help deliver tuition, support our curriculum delivery, and contribute to our Arts Co-curricular offer. You should be competent in at least three instruments, one of these being Voice, and have the skills and personal qualities to coach and inspire young people through a passion for music and musical theatre. Check out our MAT website for more details!
Spotlight on
I am delighted to introduce our newly appointed Curriculum Leader for Performing Arts, Violet Scantlebury. Miss Scantlebury brings a wealth of passion and experience to this role; to say that she is extremely excited about working with our founding Year 7 cohort might be an understatement!
Violet Scantlebury | Curriculum Leader for Performing Arts
I feel privileged to be part of such a successful trust. At Trinity, I can't wait to share my passion for the arts with the students, and spark their own excitement for the subject. This I will achieve by introducing them to a wealth of Performing Arts opportunities, both academically, through our lessons, and beyond, through interactions with industry professionals. I am also excited to work with the first cohort of Year 7 students, to create an environment where Performing Arts can help to build their confidence, particularly at this time of change for them with moving from primary to secondary school. The Performing Arts will also enable all the students to develop transferable skills, which will be of lifelong benefit to them.
I am particularly excited to develop a range of extra-curricular activities that will explore all aspects of Performing Arts and lead to whole-school productions. I feel this will really showcase the talent of the students at Trinity to family, carers, the local community and beyond.
I have many hobbies and unsurprisingly a lot of them are centred around Performing Arts. I love to go to the theatre to watch new and exciting plays, as well as contemporary dance performances. I enjoy watching live music, along with studying the history of costume design and sewing. I recently tried to learn how to knit but I have not quite mastered a basic scarf without holes in it!
Many thanks,
Miss Scantlebury
I am equally delighted to introduce Tina Coward, who will be our Subject Lead for Art, Design and Technology. A Fine Art graduate, Tina is passionate about the power of arts education is equipping students with the skills, confidence, and cultural capital to take on the world!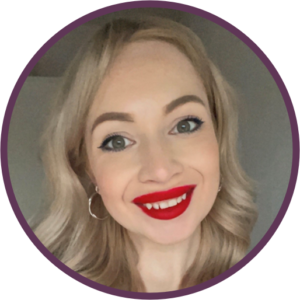 Tina Coward | Subject Lead for Art, Design and Technology.
I am thrilled to be joining the founding team at Trinity Academy Leeds in September as Subject Coordinator for Art and Technology. I am really enjoying seeing the build updates and cannot wait to visit the site soon, steel toe cap boots at the ready!
I currently work as Lead Teacher for Art and Design at a Secondary School in Kirklees and cannot wait to begin developing the Art and Technology department at our brand-new school. Although originally a Lancashire girl I relocated to Yorkshire almost five years ago and have never looked back.
I am committed to providing a high-quality arts education to all students. I will ensure that every child at Leeds Trinity Academy is able to engage with the arts in a wide range of disciplines, I truly believe Art and Technology have something for everyone. An ambitious and exciting curriculum will give students experience of 2D and 3D art materials, Design Technology, Textiles and Food Technology.
Art is the most ancient and basic form of human communication. The need to communicate visually is within every human to some degree. The arts possess the power to heighten awareness, deepen sensitivity, empower individuals, and enhance everyday living. I will ensure our students are able to Reach Higher, See Further and Shine Brighter within Art and Technology.
Outside of teaching my own specialism is in drawing and painting and I like to take as many opportunities as possible to be creative. I also have a keen interest in over ambitious renovation projects and interior design.
I am looking forward to meeting the future artists, designers, and chefs in our first cohort of Year 7 students and their families in September.
Many thanks,
Miss Coward